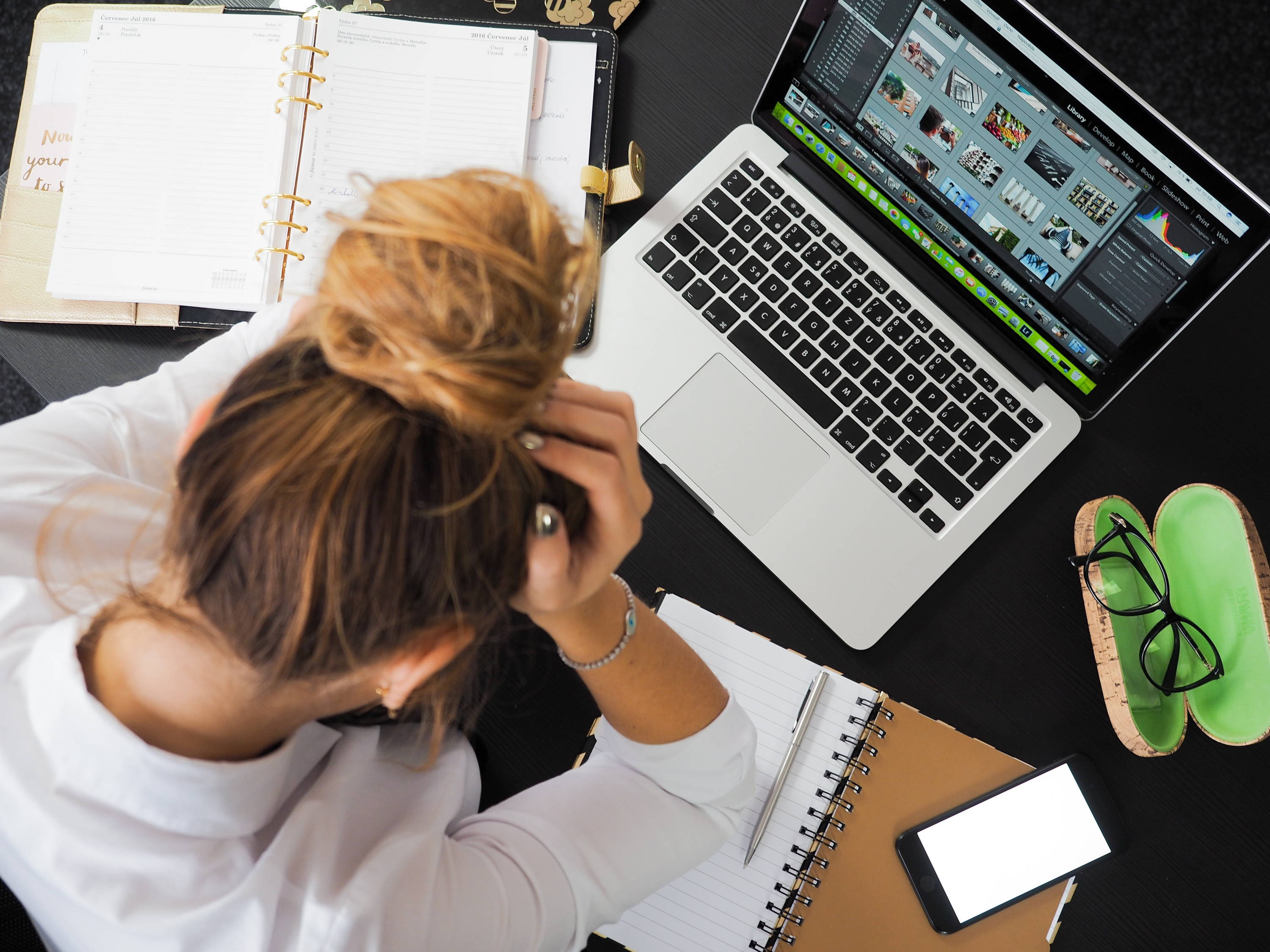 Pneumonia broke out!Everyone is in danger
No home office?

Regardless of the "confirmed cases" of the company's fixed-housing company, there is always a single line near you!
No Home Office?Rework and release workers to be forced by the subway?
Keep a bowl of rice, take care of your head family, and don't affect your health due to the epidemic!
Give you a three-day "Golden Cordyceps" experience package to experience the effects of strengthening the lungs and strengthening the body.
The experience pack will be sent directly to your Office!
Limited quantity, register now!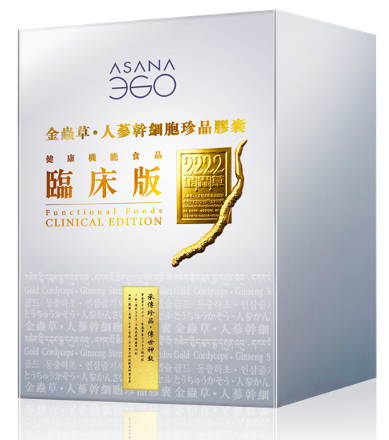 Golden Cordyceps.Ginseng Stem Cell Treasure Capsule

Health Function Food Clinical Edition
100% improve tracheal sensitivity and enhance the body's anti-epidemic ability

Refining the original cordyceps from real materials to give full play to the effectiveness of the real rare cordyceps

The only one on the market, Cordyceps capsules added Korean Korean ginseng stem cells

100% improve kidney deficiency, qi deficiency, blood deficiency, and regulate physical fitness
Thanks!
This field is required
This field is required
This field is required
This field is required
Ten Thousand People Monument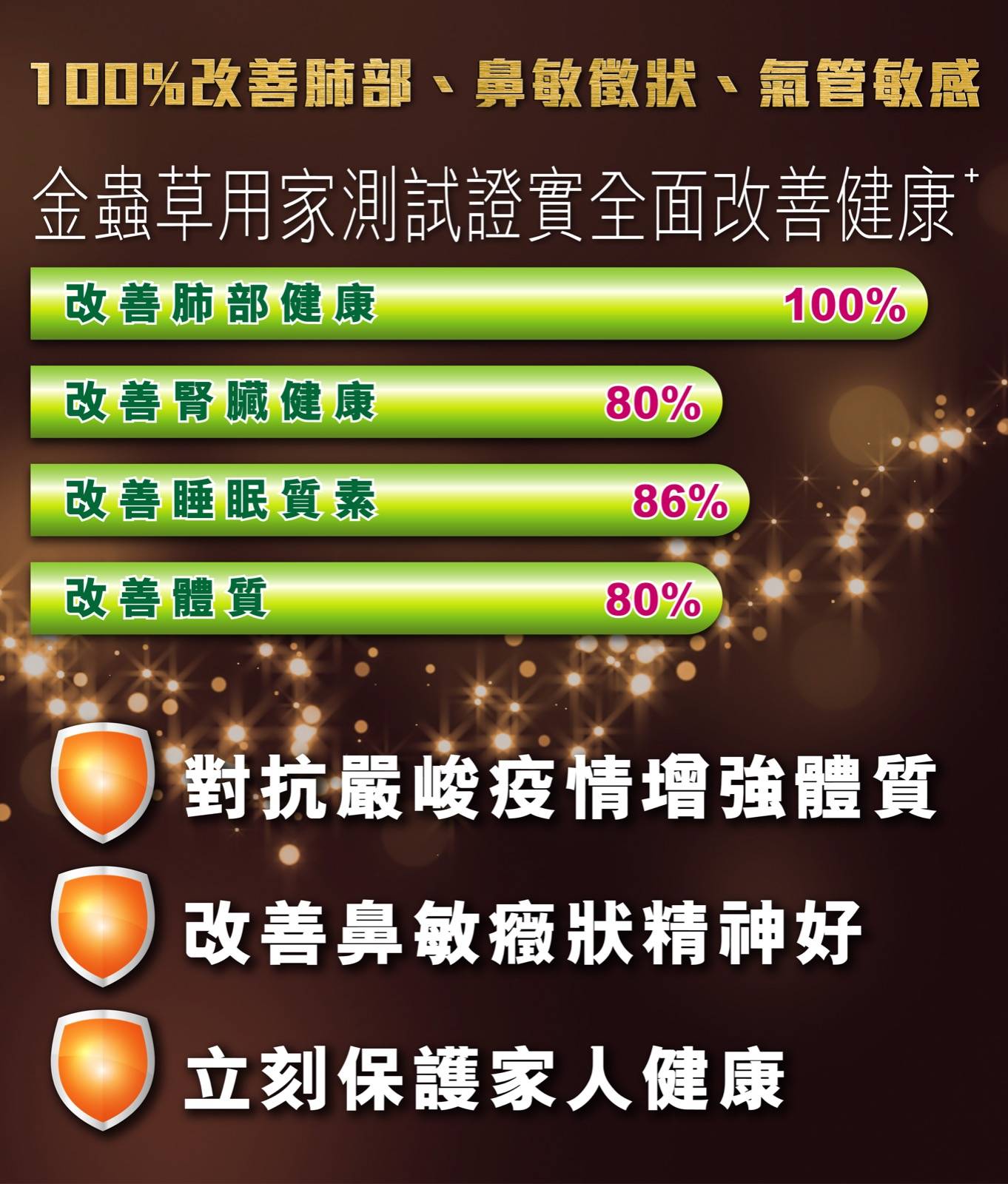 Enhance immunity, anti-nasal allergy, cure insomnia
"2222 Golden Cordyceps" is very effective in regulating the complement and deficiency of the body. Preliminary user tests have confirmed* that Golden Cordyceps improves various health problems caused by lung, kidney, qi and blood deficiency.
*2013 "2222 Golden Cordyceps Ginseng Stem Cell Treasure Capsules" user test results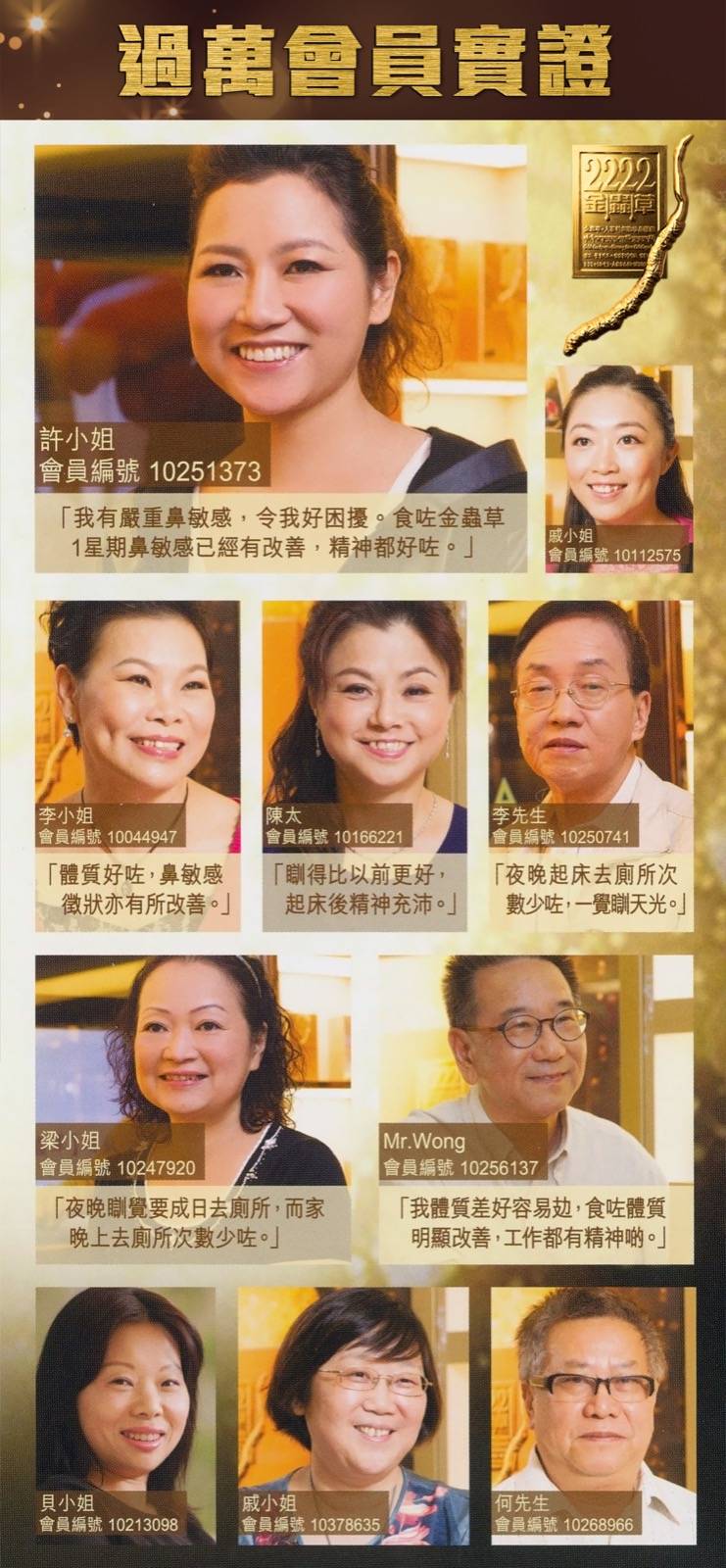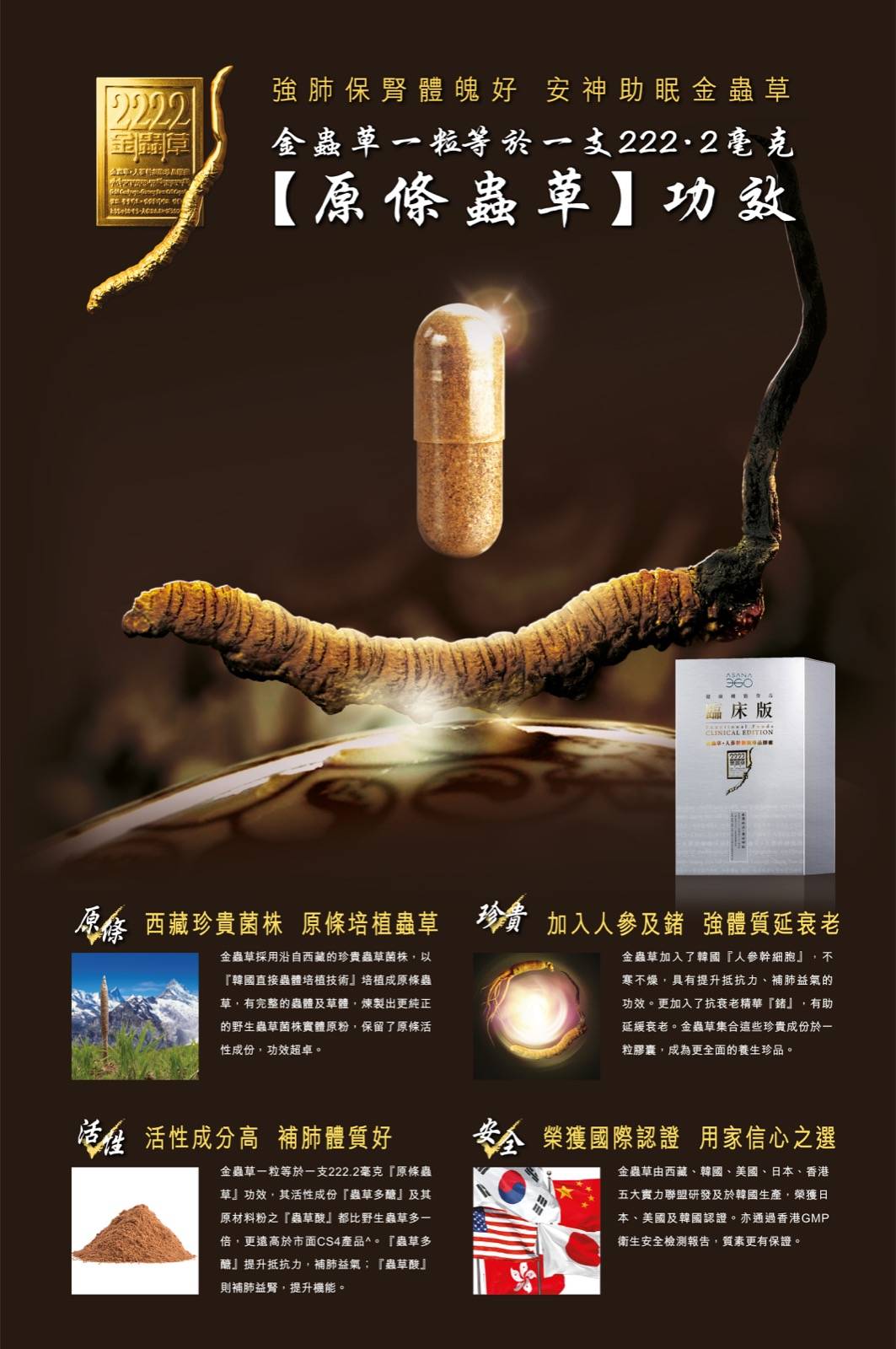 Korean Double Patent Efficacy sublimation
Korean patented "direct insect cultivation technology" original strip cultivation, retains the original cordyceps active ingredients, and is rich in cordyceps polysaccharides and cordycepic acid.Add Korean ginseng stem cells and ginsenosides to replenish the vital energy and delay aging.Combined with Cordyceps, it complements each other to sublimate health benefits.
In addition, the Korean patented "double-layer microcapsule coating technology" protects the essence powder of "2222 Golden Cordyceps" from damage by gastric acid and reaches the intestinal tract. The active ingredients can be fully absorbed to enhance the functions of the internal organs.
---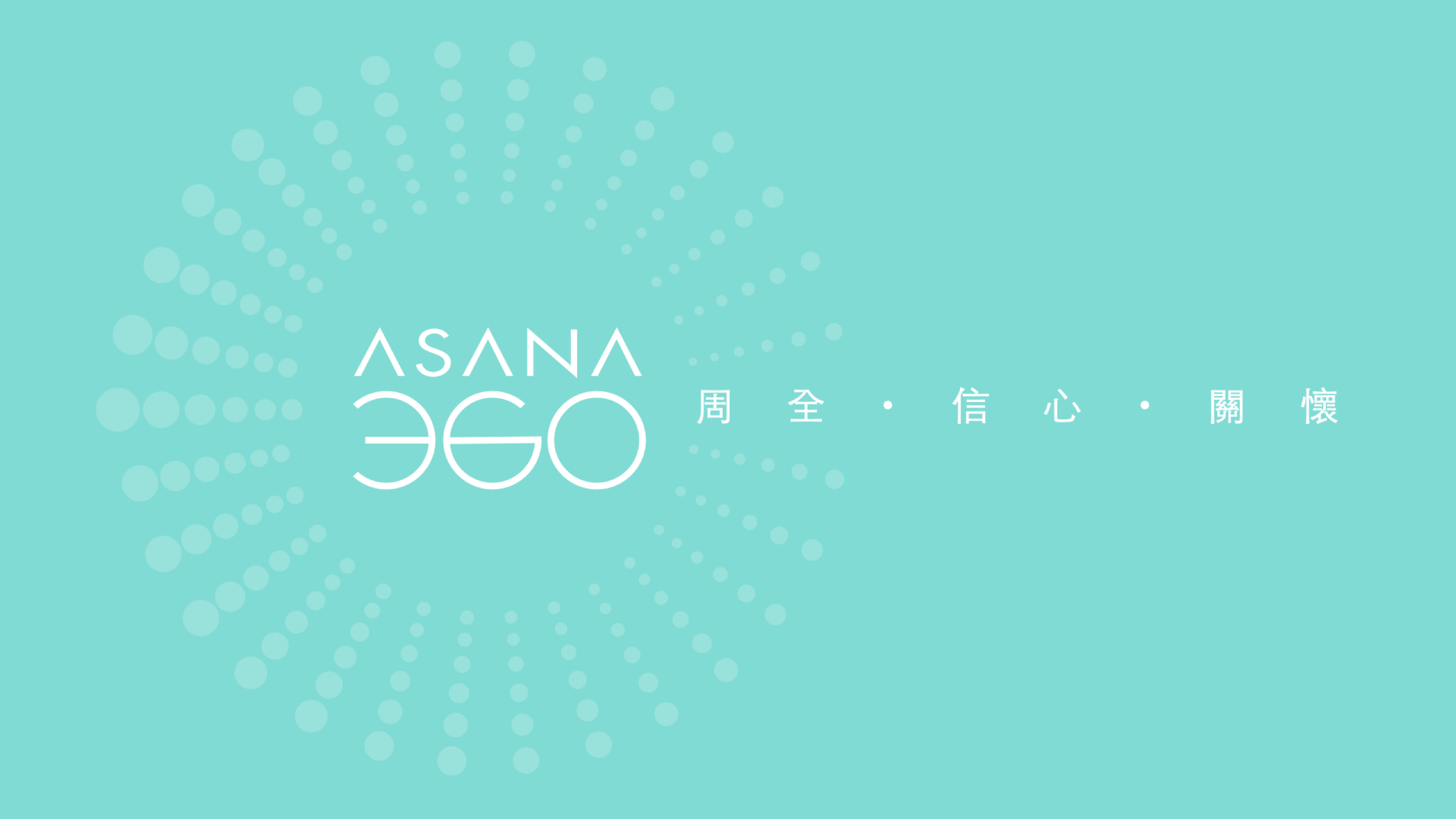 19Years,ASANA 360 Global Combine "Beauty and health" Provide beauty, slimming, nutritional supplements, skin care products,
Life beauty physiotherapy, medical beauty and professional medical services,
Committed to becoming the most user-centric
"Big health consumption platform" leader.